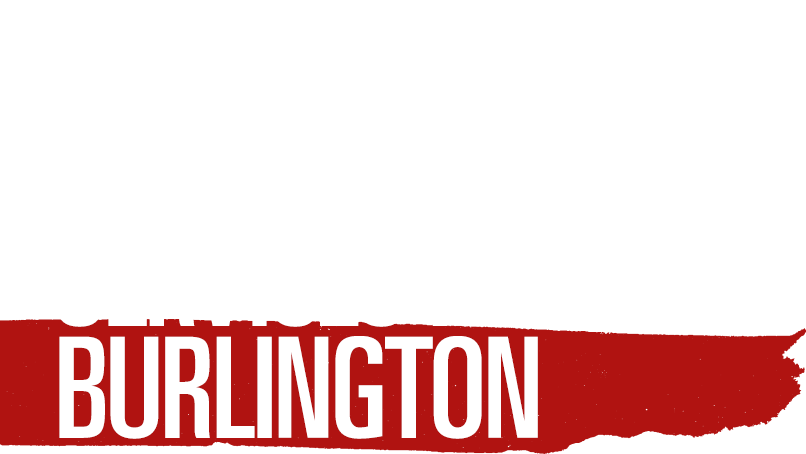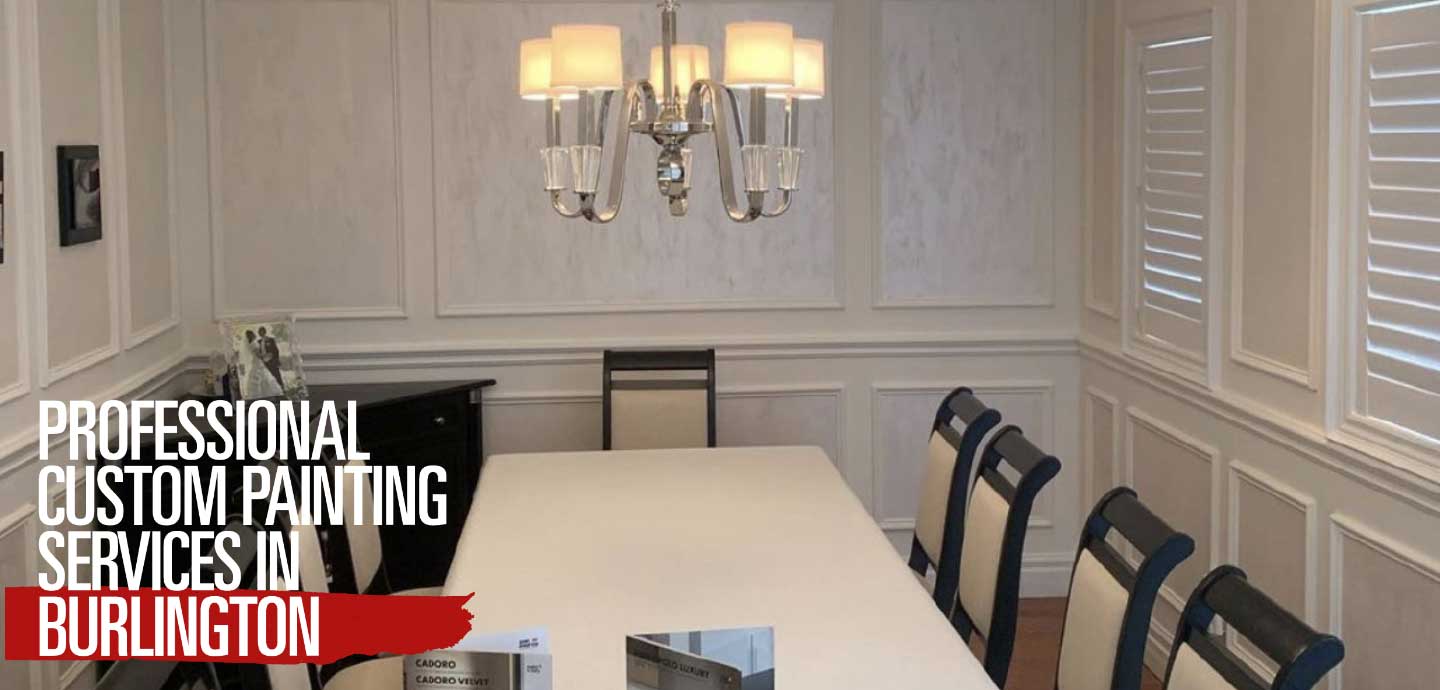 WHAT WE DO
Painting Etc is a Custom Painting Company with over 30 years of experience in all the aspects of the painting industry in both residential and commercial projects. In addition, Painting Etc provides a wide range of Specialty Finishes. Our Decorative Finishes create truly unique Custom Walls, ranging from: Stone, Concrete, Marble, Canvas, Rust, Oxidation, Metallic etc. Any Colour, Any Texture, specically Made for You. Bonded, Insured, WSIB compliant and Working at Heights Certied for your peace of mind.
---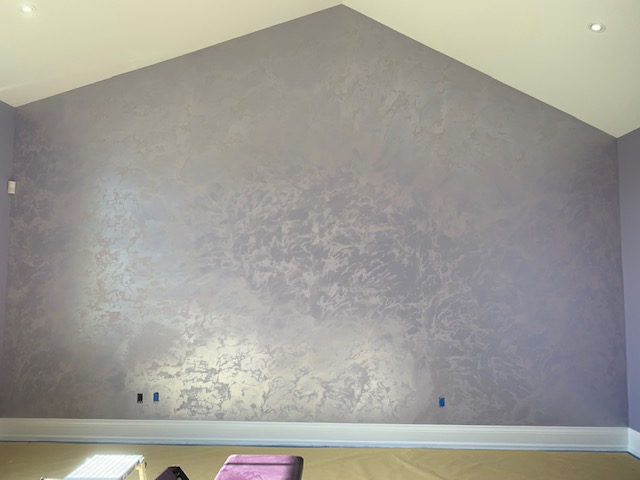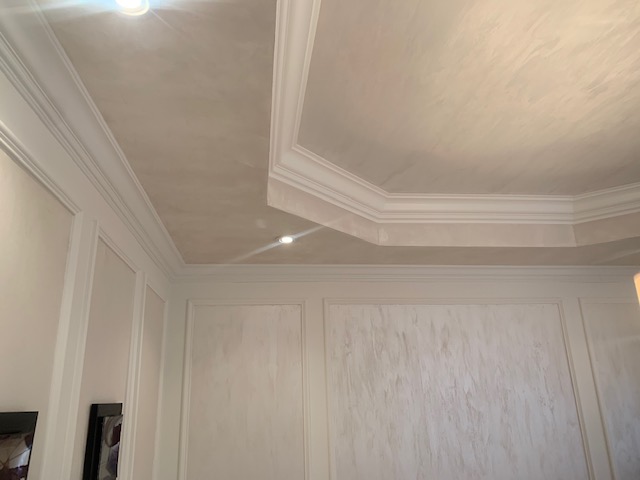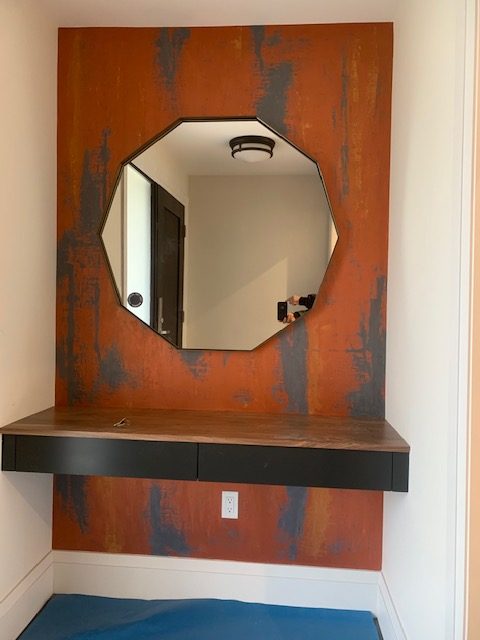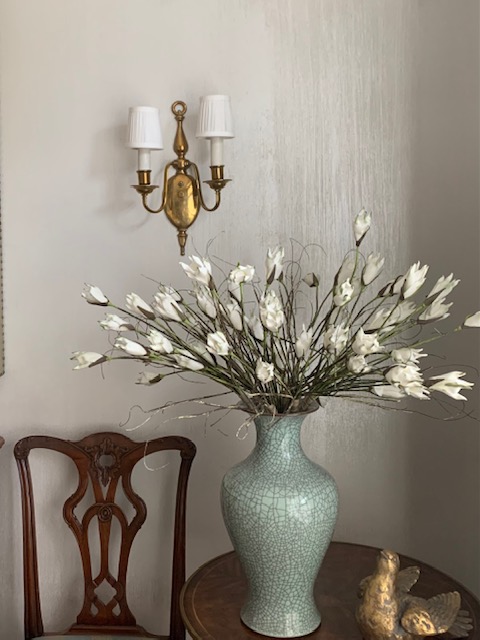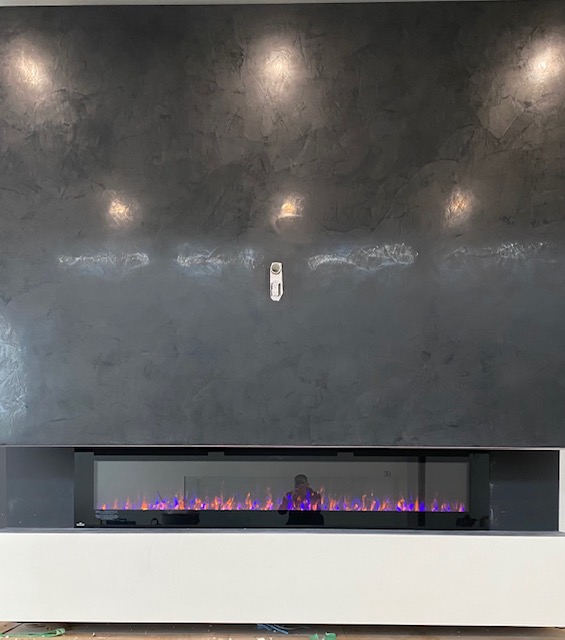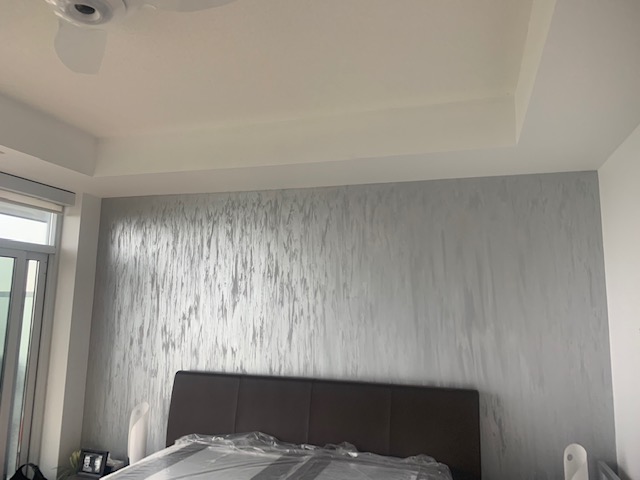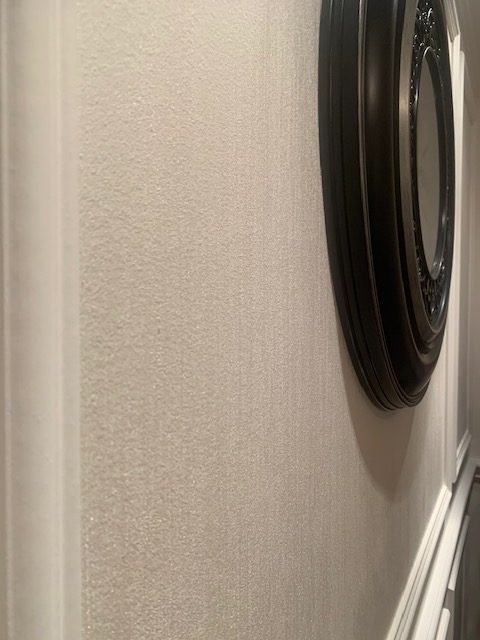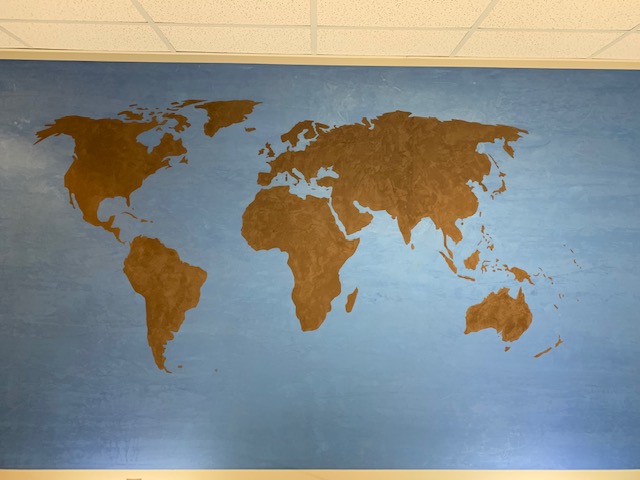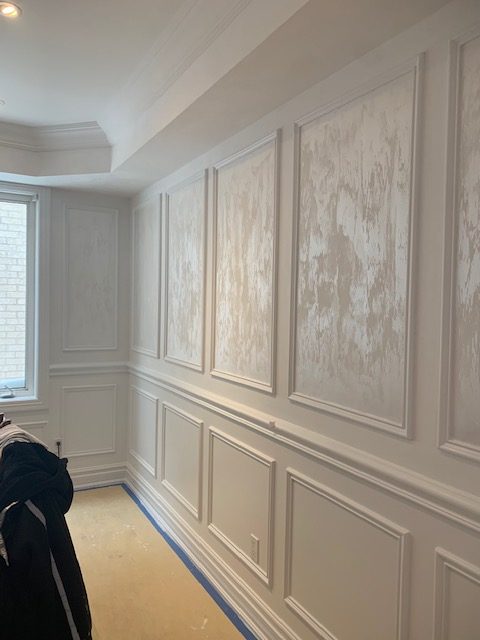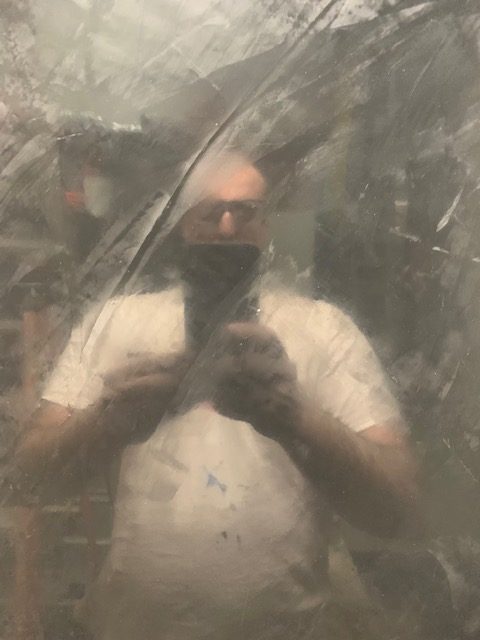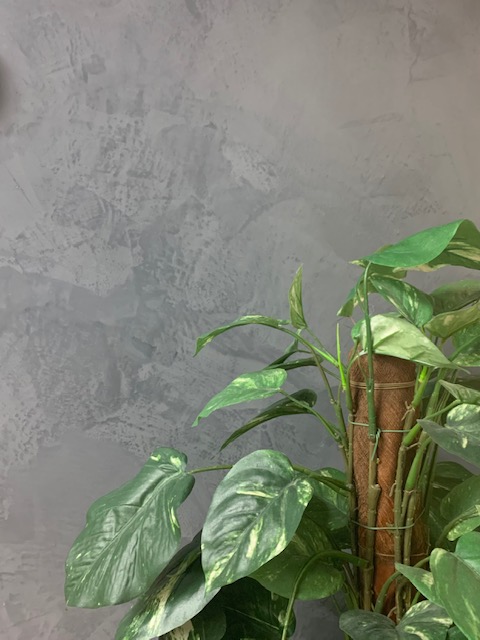 ---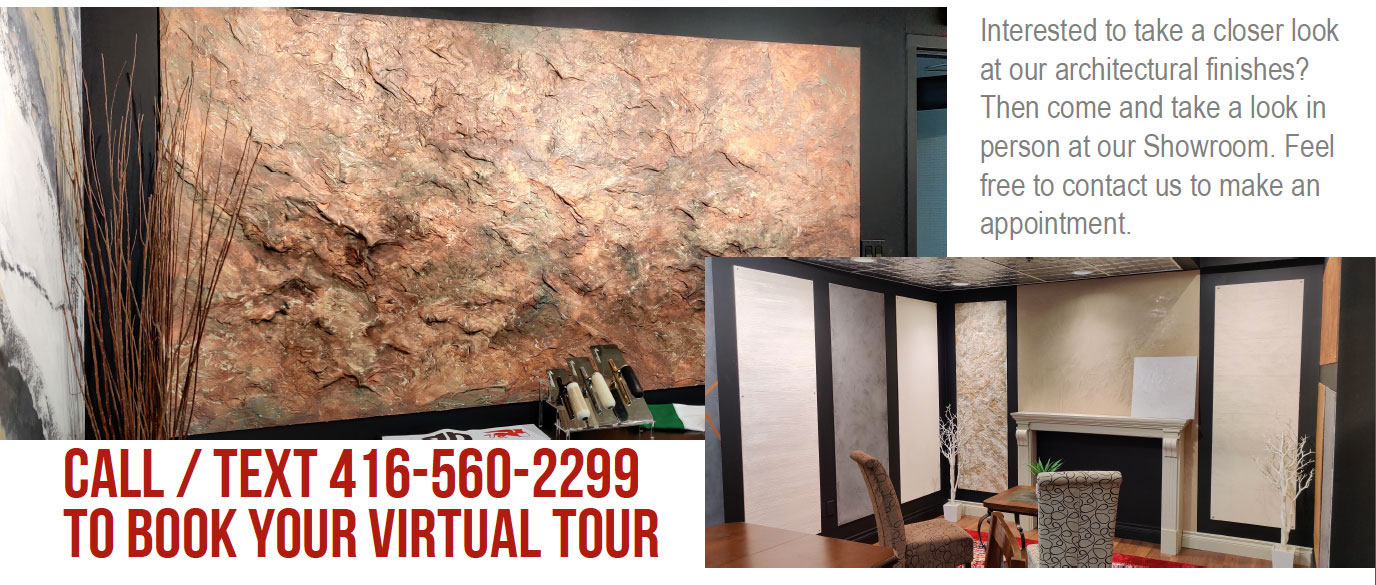 What's Your VISION? We can create it for you!
The element of color and its texture has assumed vital importance in modern architecture. For this reason Painting Etc offers a wide range of creative solutions and effects and decorative finishes with a strong personality and undeniable charm, able to complement your style and design ideas.
SCHEDULE A FREE CONSULTATION


Decorating spaces is about creating impressions and our painters
go great lengths to ensure this with their excellent craftsmanship.

DECORATIVE FINISHES
Decorative and Architectural Finishes provide a great alternative to wallpaper and other materials.

METALLIC PLASTERS
Choose from many nishes like: Copper, Bronze, Slate, Aluminum, Gold, Silver and White. You can have sparkles too!

GRASSELLO
Grassello di Calce. This 100% natural, lime-based Stucco is the high-quality, standardised variety of the stucco's of old world. Creating a marble like finish for any space.

MARMORINO
Marmorino is a type of plaster or stucco. It is based on calcium oxide and used for interior wall decorations. To achive Smooth or rough Stone walls look! Complemented with many waxes.

STUCCO VENEZIANO
Stucco Veneziano is an acrylic version of the traditional Italian Venetian Plaster that achieves a smooth glossy finish with subtle visual textures. Creating a marble like finish for any space.

CONCRETE ART
Gives surfaces the solid, tactile, appearance of the naturally aged cement, creating a modern setting of rened underground atmosphere, it reproduces the aesthetics of the solid-looking cement.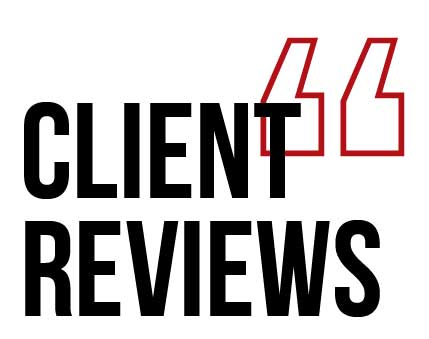 D. Robinson.

When I need a quality paint job, I call Johnny. Painting etc is professional and reliable. No job is too big or too small for them. They will accommodate your every need. I have used them to paint whole homes or just a few doors. But they're not just painters. They do it all. They have done floor repairs, drywall, trim and crown moulding for me. No need to call in other contractors. I'm very picky and if I don't like something, Johnny always makes it right, whether he agrees or not. Satisfaction guaranteed. They schedule the job and get in and out with virtually no mess at all. If you want quality and reliability, I recommend Painting Etc. D. Robinson. Burlington Ont.

Elena Cipriano

Painting Etc not only does exceptional work but they offer clients a different level of products for walls . The custom finishes that they can custom make for any wall is amazing . They can make your walls look like wood, marble, concrete etc. Not only have I referred clients but I have used them personally. Very professional & super creative. Elena Cipriano, Remax Escarpment, Burlington.

Tina and Larry Kruitz

We own a small condominium property management firm. Our number one challenge in the property management business is to find reliable, competent contractors. My assistant found Painting ETC who quoted one of our condominium complexes. They got the contract, performed the work completely and our office did not get one complaint. That is a very rate situation for us as dealing with a lot of condo owners, it is difficult to make everyone happy. We were very impressed with their workmanship. They have continued to be our number one painting contractor for the condominium sites as we can rely upon them to do the job fully and efficiently. We have personally used their services for our own condo interior painting as well as painting our business office. We have never been disappointed. They are competent, clean and the end result has always been very satisfying. We would highly recommend their services. Tina and Larry Kruitz Ruslarken & Associates Ltd.

Kal Grewal

We were referred to Painting, Etc. by our neighbour four years ago. Johnny and his team have consistently been great to work with from start to finish from initial discussions on updating the exterior of our home and interior work through to the finished look. Their recommendations on repairs and colours were explained in detail and provided peace of mind. Work was completed on time and on budget. We have received great feedback from our friends and neighbours on the final results; we couldn't be happier with the finished product. We highly recommend Painting, Etc. to anyone looking for a great painting company. Painting, Etc. are true professionals – they are meticulous and have amazing attention to detail! We will continue to use Painting Etc. for all our interior and exterior painting needs. KG, Oakville, Ontario

Tom and Christina

Johnny Cicciarella and his team at Painting Etc. have completed so many amazing painting,drywall, decorations and restoration projects over the years for us. They are hard working, focused on perfection and always stand behind their work! We would gladly and proudly recommend this company/team to anyone! Tom and Christina (Oakville).

John from Burlington

Posted: Dec 23, 2011

Painting Work

I was really pleased with johnny and his crew they came in and did what he said they would do.On time great finish rooms look fantastic .I would defiantly call them again. John from Burlington

Joe from Oakville

An extensive project was well managed and completed on time and on budget. We were very pleased with the professional service and will use them again on our next project.

Laura from Oakville

Interior and Exterior Painting

Johnny and his crew have done several jobs for me and their work has always been excellent! They pay great attention to detail and also make necessary repairs, etc. to complete a job perfectly! I would definitely hire Johnny again for future painting projects.

Robin from Burlington

Posted: Apr 04, 2017

Painting

Hired Painting Etc. to paint the complete upper level of my home. Johnny and his team did an excellent job. In and out and no mess left behind. I didn't even know they were in the house. The final bill was exactly as the original quote. True professional with pride in their work. We would highly recommend the team to anyone who wants a perfect and complete job. Excellent Excellent!!! Robin From Burlington